"AMRIT clinic is a blessing – to me, and every member of my family."
In today's India, people living in the most remote, rural areas continue to struggle to access high-quality healthcare. The lack of quality infrastructure, difficult terrain, inaccessible roads, and scattered households, often mean that whole communities are left out of the public healthcare system. The first choice of care in these conditions are local options like Faith healers and an alarming number of quacks. However, for illnesses that are more serious, care is often sought from more expensive private practitioners in nearby towns and cities. The distance between home and health centre, and the sheer expense, means that many do not complete treatment. This can prove fatal in chronic but curable conditions.
Nathu's story
Nathu* lives in the remote village of Kyara in Southern Rajasthan. Kyara's terrain has a hilly terrain with houses far and dispersed. For six months of the year, the only way to Nathu's house is a narrow, rocky and treacherous path.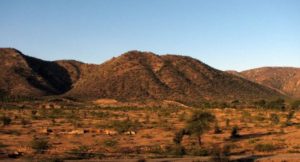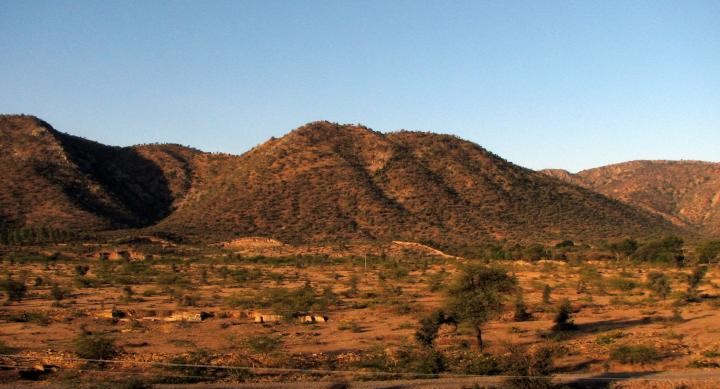 Nathu had been employed at the soapstone mines in the vicinity for about two years when he would often feel weak and breathless. When a cough persistently lasted for over a month he decided to go to Udaipur city for treatment. His condition was diagnosed as Pulmonary Tuberculosis. He was immediately started on a medication course that was to last for six months. Nathu does not recollect how much of the medication course was remaining when he gave it up before completion. His condition slowly deteriorated from there. He would cough ceaselessly and have fevers.
Around this time a student told him about AMRIT and its team of nurses and the doctor who consult there once a week. "When I visited the clinic for the first time the nurses were so thorough. They asked me about my past illness, any treatment I had taken and performed a test. They also asked me to get a X Ray of my chest", said Nathu. The tests confirmed Pulmonary TB and since he had already received TB treatment in the past, he was prescribed an eight-month long course.
The first two months of the medication course included an injectable drug to be administered on alternate days at the clinic. The Health workers and nurses had counseled him on how adhering to the treatment plan would be crucial to his recovery. Nathu was at the clinic every alternate day without fail. "I would leave earlier than usual from the mine, to be at the clinic before 6 pm for my injection, and even after that I would take my pills regularly as explained by the doctor and nurses", he says. Nathu explained he was motivated and able to complete treatment, because of the clinic was closer to his home, and because of the regular follow-ups by the clinic team and family support.
An example to his family and community
Following his eight-month course of treatment, Nathu is now healthy and TB-free. He is an active member of the community and regularly encourages others to seek out healthcare and treatment.
The nurse at Ghated clinic said: "Nathu is very determined and didn't miss even a single follow-up visit. He attends the 'Health day', a monthly peer group gathering of TB patients and motivates them to complete their entire treatment course. He still continues to attend the Health day linking others exhibiting symptoms of TB to the clinic by giving the example of his own recovery."
Benefits to the family
Since his recovery, Nathu has become an active proponent for the health of his family. Nathu brought his father, who had trouble with his vision, to the clinic, where he was referred to a hospital in Udaipur for cataract surgery. Nathu's father now boasts excellent vision at the age of 70. Meanwhile, Nathu's wife Meera* was unable to conceive and received treatment from AMRIT. They now have a two-year-old child and are excepting their second. Meera received care during her pregnancy and post-delivery from AMRIT. She very proudly states that she strictly follows the schedule of her check-ups, and will give birth to her second child in the clinic.
The healthy Nathu reports: "AMRIT clinic is a blessing. Not only me, but every member of my family has benefitted from its services."
*Names changed to protect Identity