My journey across The Road Not Taken
My journey across The Road Not Taken
Two roads diverged in a wood, and I—
I took the one less travelled by,
And that has made all the difference
India has emerged as one of the fastest growing economies in the world… India will soon be a $5 Trillion economy…A Digitisation wave has swept across the whole country… India ranks 63rd in World Bank's Ease of Doing Business Index ranking… This is the news I generally come across daily. But is this the real India? A quick glance at India's health indicators would help answer this question. More than one-third of the world's malnourished children live in India. At the national level, the largest number of child deaths in 2017 occurred in India. Millions of women in the country can't avail the same healthcare as men. Such is disparity within India.
Being born and brought up in Delhi, and now working in a corporate set up in the capital city, I have never really seen this face of India. But someday while segmenting rural/ urban population for calculating the market size for a company, I made up my mind to see this true "Bharat" as they call it. I have worked with rural women living in the Delhi – NCR region during my college days as part of a social entrepreneurship project. But the search to uncover the deeper layers of the country took me to the remotest part of Udaipur, where I decided to work with Basic HealthCare Services (BHS), a not-for-profit organisation providing primary heath care facilities to last mile communities in Udaipur.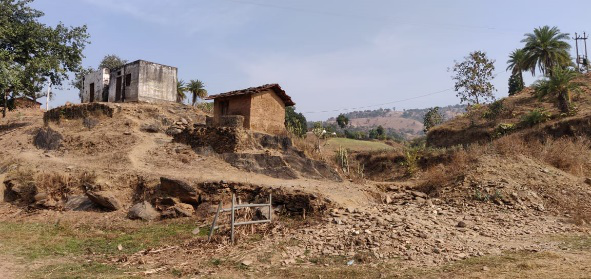 Travelling along the vast expanse of barren land, with scattered human settlements with inaccessible/no roads, I was able to see rural India in its true form. Houses in the villages were spread across long distances, making commuting a challenge. The villages were separated with streams of water,which usually get disconnected from the mainland during monsoon. Each village had a mindset of its own, depending upon the influence of nearby regions and accessibility of basic amenities. Women of the household were in "Ghunghat" at all times and were not active decision makers in the house. Women empowerment clearly is a concept foreign to this community.
Interacting with the villagers as part of a malaria campaign and staying with the nurses in the clinic campus also made me understand the dire state of the healthcare situation prevailing here and the deeply rooted traditional beliefs of the region. "Hum Do Hamare Do" is nowhere to be seen, with family sizes ranging from 6 – 10 members, all living in a compact room, with bare minimum household amenities. The children are mostly malnourished. Men of the family migrate to cities in search of employment opportunities, mostly in the informal sector like construction, mining and other such manual labour activities. Working conditions in such occupations are hazardous, which makes them vulnerable to injuries and diseases like Tuberculosis. Food is cooked on smoke "Chuhlas", which poses number of health hazards and increased risk of respiratory diseases. There are no accessible quality healthcare providers near the villages, which leads to prevalence of quacks, or "Bengalis" as the villagers call them, most of whom exploit the villagers by prescribing wrong medication and charging exorbitant fees. These quacks prescribe drip/ injection for all medical conditions without conducting proper diagnosis of the symptoms. This has led the people to believe drip/ injection is the right treatment for everything and do not understand the efficacy of tablets, hence do not complete the tablet course when prescribed by a qualified doctor. A large number of deliveries are conducted at home, due to absence of accessible healthcare centres and low awareness among the people.
Well not everything looks bleak. People in these areas have now started building 'pucca' houses. There are quite a few parents sending their children to vicinity schools. The government program of ASHA workers is implemented in these areas. Almost all the nurses in the clinic have a smartphone and are loyal users of Whatsapp and Youtube.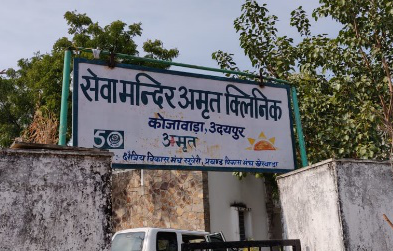 During my stint here, I was part of an active malaria surveillance campaign run in Kojawada (a village in Udaipur district).
In the year 2019, the Kojawada region saw a surge of malaria epidemic from the month of September onwards, with 500+ malaria cases being detected in November, 400 of them being PF+ cases (There are 2 types of malaria, Plasmodium vivax (PV) and P. falciparum (PF), with PF being the more deadly one). 4 deaths were reported in the month of November and December across different villages, 2 of them being children and one of them was a pregnant woman. It is a shame that even today, people are dying in our country because of malaria, which is an easily treatable disease purely on account of lack of awareness of the disease and its treatment.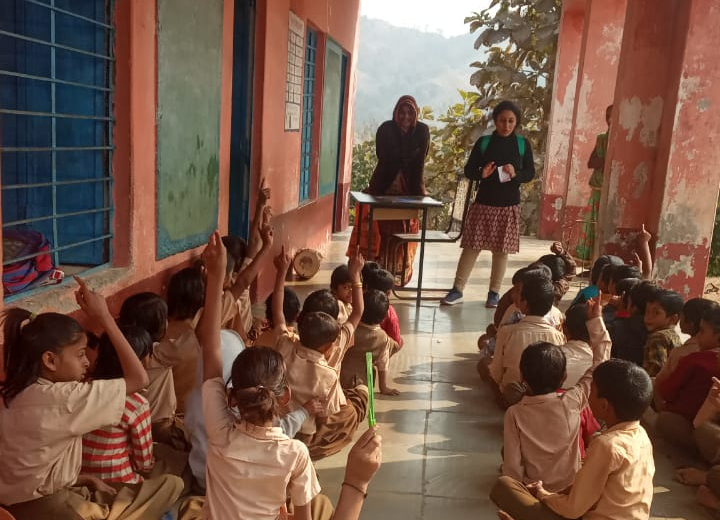 Team of AMRIT clinic (the clinic run by Basic HealthCare Services, a not-for-profit organisation) in Kojawada district took it upon themselves to control this epidemic. The team identified and mapped the key areas where the malaria surveillance campaign would be undertaken. As part of the intensive field visits, 12 villages were covered where we went out in the field to educate people and spread awareness about malaria, its symptoms, methods of prevention etc. Training sessions were conducted in schools. We prepared songs on malaria in local language, slogans were used to mobilise the community members. Plays or nukkad nataks were prepared and performed by team members to demonstrate the importance of early, appropriate care seeking. Charts, posters and pamphlets with visuals were used during community awareness meetings.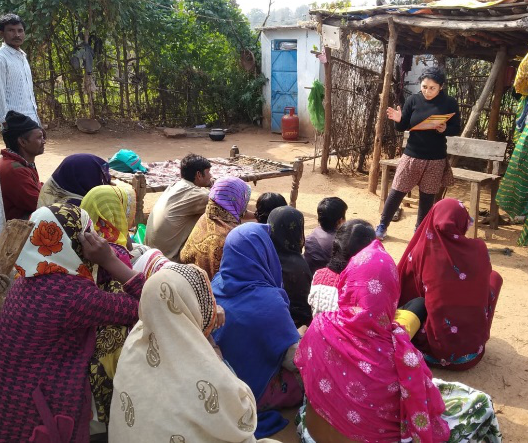 Demonstrations of managing stagnant water sources were shown to community members. Children, adolescents and adults were actively engaged in the demonstrations – digging small passageways for flow of water, putting burnt mobi oil in areas with potholes. The team made home visits undertaking a fever survey. Household members with suspected symptoms of malaria were tested using RDK for malaria. Patients detected with any form of malaria or with clinical symptoms were handed a referral slip, counselled and referred to AMRIT Clinic Kojawada or nearby Primary Healthcare Center for treatment.
The outcome of malaria testing as part of this intensive field visit campaign were extremely concerning. We conducted 400+ blood tests on the field during these 5 days, out of which 250 were malaria positive, 75% of them being PF+, which means they had a high chance of dying due to malaria if not treated immediately. 65% of the malaria detected patients were children under the age of 14 years.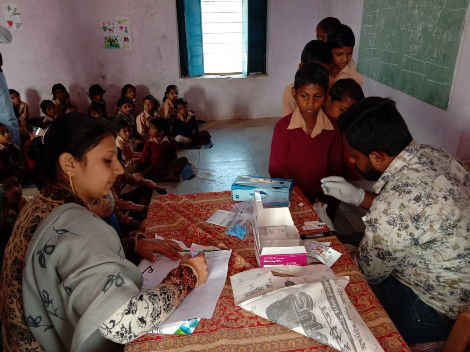 Not being from the medical field, and this campaign being my first such experience on the field, these outcomes perturbed me to a great extent. The first home visit I did on the first day of the field campaign was on its own enough to make me realize the gravity of the situation. That household had 7 members, out of which 3 displayed malaria symptoms. After testing their blood, we found out that 2 children, both about 5 years of age, had PF malaria. And they weren't aware about malaria and how it could be treated. They presumed the malaria fever to be normal fever which they hoped would subside in a few days, unaware that this fever could be the cause of death of these 2 young children. Another family I recall interacting with had 6 members, out of which 4 had malaria, with the husband having malaria for the second time in a matter of 2 months.
The proactive actions based on this testing ensure that these patients were put on a path of recovery. Considering the alarming level of prevalence of malaria, our actions in the field would enable saving many lives. Lives of young children, lives of pregnant women, lives which would have been lost had we not referred them to the clinic for immediate treatment.
My experience here made me realise that while privileged individuals like us fret about petty matters, a large section of the country still grapples with availability of basic healthcare amenities and is exposed to life threatening health issues. I deeply respect and admire the work that BHS and other similar organisations are doing to uplift the hinterlands of India. This is a long continuous and arduous journey requiring efforts by community at large. Unless the elitist section of society joins hands with the less privileged, change in conditions at ground level would take years, maybe even decades.
But as Rabindranath Tagore says, "The one who plants trees, knowing that he will never sit in their shade has at least started to understand the meaning of life."
Rachita Kumar is a commerce graduate and is currently working with a private equity investment firm in Delhi. She volunteered with Basic HealthCare Services. She was an active participant in the Malaria campaign. She supported the team in capturing and documenting the work done on field.