Basic HealthCare Services (BHS), in collaboration with Aajeevika Bureau (AB) opened yet another AMRIT Clinic at a remote, rural and tribal panchayat of Morwal in Gogunda tehsil of Udaipur district. With this, BHS footprint has expanded to cover almost 75000 rural, tribal and high migration communities of South Rajasthan. For last five years, AMRIT clinics have been providing low-cost, high-quality primary healthcare in three remote and underserved locations of the Salumber Tehsil, reaching out to about 40,000 tribal population. Like the locations of earlier AMRIT Clinics, Morwal is also a remote panchayat with scattered in-habitation.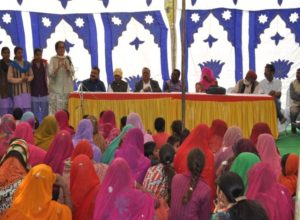 A baseline survey of Morwal and surrounding panchayats speaks of a pressing need of health services where villages are extremely cut off from the main land and are marred by inaccessible lanes. The nearest health facility from these habitations is 20-25 kms away! While physical access is a challenge, Morwal and surrounding 20-25 villages are even cut off from mobile network. Pregnant women and children are the most affected. As per the survey, one third of the women still deliver in unsafe conditions at home, while a staggering 86% of families have unmet contraceptive needs.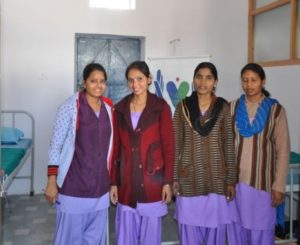 The clinic was inaugurated by Smt Bhavridevi Lohar, Sarpanch of Morwal, and Shri Pratap Gameti, MLA from this region, in presence of more than 150 community members . Women especially spoke of the value in having the Clinic in their vicinity that would provide health services for the entire family as well as safe place for deliveries. A set of three Primary Care Nurses who themselves come from the tribal communities, will provide the services at the clinic. They will be supported by visiting primary care physicians.
Since it has started, the Clinic has sprung to action, with tribal families from remote areas thronging the Clinic to seek quality healthcare, which has been denied to them for decades!