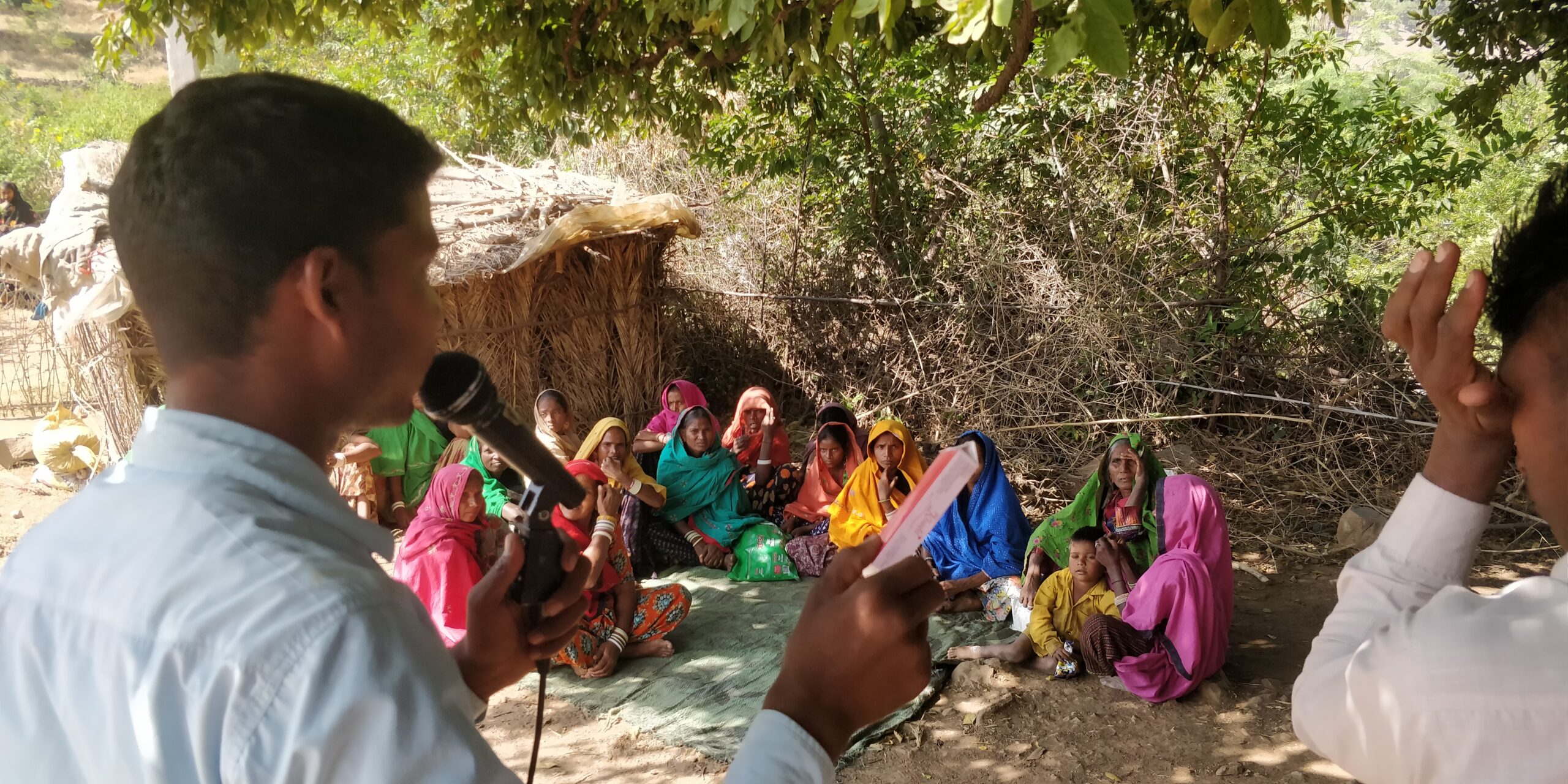 JOB OPENINGS
1.) Nurse Mentor, Primary Health Care at Basic HealthCare Services (BHS)
Location: Udaipur and Salumber (2 positions)
Basic Healthcare Services (BHS) is a not for profit organization with a vision of high quality and low cost primary health care for the underserved communities. The organization provides healthcare to rural and tribal communities in South Rajasthan through a network of AMRIT Clinics, and a Primary Health Centre (PHC) managed in partnership with the state government. BHS is a leading voice on primary healthcare in India. For more details, visit www.bhs.org.in
To strengthen quality of care at the AMRIT Clinics and PHC, we are looking for enthusiastic and skilled Nurse Mentors, who will perform following functions:
Conduct regular trainings of the Primary Healthcare Nurses
Provide clinical nursing care in AMRIT Clinics and other BHS healthcare facilities
Supervise and mentor the Primary Healthcare Nurses at AMRIT Clinics and other BHS health facilities.
Ensure Infection prevention, waste management and appropriate clinical practices at all BHS health facilities.
Prepare training material, training aides and curriculum for Primary health Care Nurses
Represent the organization in external forums.
Who are we looking for?
We are looking for nursing graduates- B.Sc. (Nursing) with a passion to improve health care in rural, undeserved areas. The candidate should have at least 5 years of nursing experience in different disciplines such as medicine, obstetrics and emergency care. An experience of training will be highly desirable.
Remuneration: Based on qualifications and experience
Contact: Interested candidates can email their resume at hr@bhs.org.in
Last date for receipt of applications: 30th August 2021
2.) Executive Health Systems
Location: Udaipur, Rajasthan (On-site)
Basic Healthcare Services (BHS) is a not-for-profit organization with a vision of high-quality and low-cost primary health care for underserved communities. The organization provides healthcare to rural, tribal communities in South Rajasthan. BHS is also a leading voice on primary healthcare in India.
BHS believes that government PHCs have the mandate and resources to deliver healthcare to rural populations. However, the PHC teams require support and nurturing environment to fulfil this mandate.
With support of UNICEF and in partnership with Indian Institute of Management Udaipur (IIMU), BHS is implementing am exciting bottoms-up project to provide support and create a nurturing environment for PHC teams in one tribal block of South Rajasthan. The interventions include training and mentoring PHC teams, strengthening community platforms such as Village Health & Sanitation Committees (VHNSCs) and integrating telemedicine services in select PHCs.
Position
The proposed position is part of a small crack team that designs and implements the project on the ground. S/he would lead initiatives on strengthening health systems, and her role will complement other team members who focus on quality of care and community based initiatives.
Specifically, she would perform the following actions:
Liaise with various stakeholders at the sector, block, and district level
Identify gaps & opportunities, and design and plan actions
Design and coordinate need- based training of ANMs, ASHAs, GNMs, and MOs
Support in improving competency of service providers of the Labour room, and PNC rooms
Support implementation of quality improvement initiatives
Participate and discuss gaps/ opportunities in Block meetings and sector meetings.
Strengthen the Telemedicine Intervention
Document progress, challenges, insights, larger implications, and case studies.
Stay updated and build knowledge on health systems and primary healthcare
Support the senior management in strategizing interventions.
Analyse and document the program progress and interventions
Participate in health systems research conducted jointly with IIMU
Who are we looking for?
We are looking for a public health / health management professional (MPH, or MD, Community Medicine, a passion to improve health care in rural, underserved areas and about 2 years of experience working with health systems. The ability to live and work in rural areas is essential.
What do you get?
Decent remuneration
A stimulating work-environment
Learning and research opportunities in primary healthcare
Contact: Interested candidates can email their resume and a cover letter at hr@bhs.org.in
Last date for receipt of applications: 10 July 2022