In March 2020, as the Coronavirus pandemic spread throughout the country leading to a lockdown, we saw thousands of migrants returning to the catchment villages we serve. Since we were running community based healthcare services, we could mount an effective response to the situation. We were able to provide immediate relief to the most affected families, rapidly build up knowledge and skills of the primary healthcare teams, ensure access to quality healthcare services, conduct surveillance, and provide correct information and dispel myths related to the disease. The COVID-19 crisis has further reinforced our belief in providing community based primary healthcare services in the remote underserved areas.
Tracking and containing the spread of COVID in high-migration community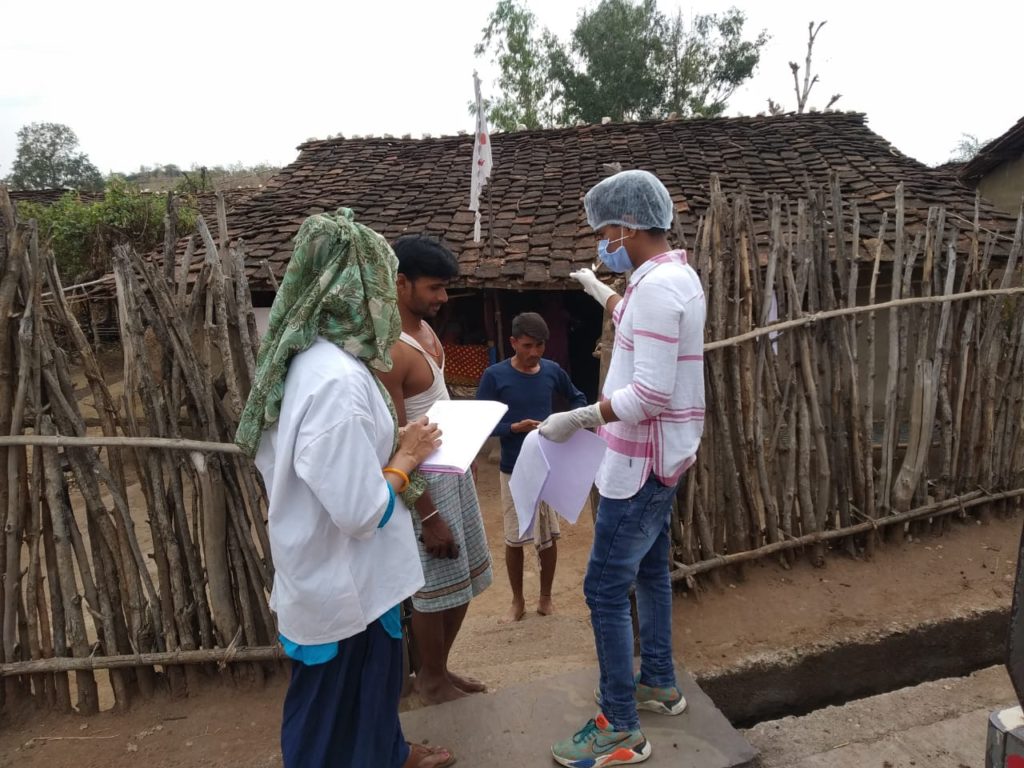 Our PHC team conducted intensive surveillance and containment efforts in the PHC area, supporting and screening all returnee migrants (more than 1500). Though seven people were found to be infected during this period, the PHC team's efforts led to the containment of the outbreak. The PHC team also jointly managed a community quarantine center for COVID patients  and contacts with the district administration and subsequently helped the returnee migrants and those with suspected COVID practice home isolation. The immunization of children and women suffered because of the lockdown. Our team at PHC Nithauwa decided to start vaccination by identifying the pregnant women and children who were due for a vaccination, and scheduling their vaccination at specified times, to avoid crowding. We are happy that no child or pregnant woman was left out.
Providing uninterrupted healthcare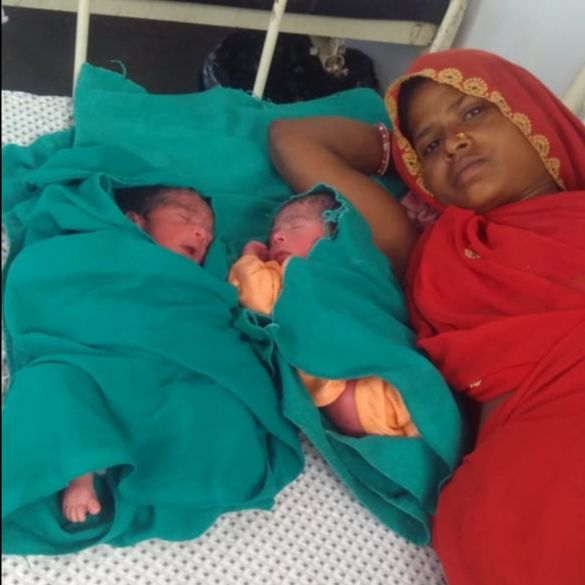 We instituted safety protocols to keep our clinic staff safe and minimize risk of transmission of COVID within the clinics. We also prepared the facilities for addressing the suspected or confirmed COVID cases that present at our health facilities. With such precautions, we ensured that our health services continue to provide round-the-clock healthcare so that people do not fall to non-COVID conditions. It required keeping our staff informed, motivated, and skilled.
For patients with chronic conditions (such as TB, HIV, Hypertension, and Diabetes), who could not reach AMRIT Clinics, our staff reached out on motorcycles and provided drugs at their households. As a consequence, footfall at the clinics has increased by about 30% in the last three months as compared to the past years. Many more patients of Tuberculosis, who were earlier seeking healthcare from other sources, started reaching out to us. Contraceptive needs increased as well.
Nurturing lives of tribal children in times of Covid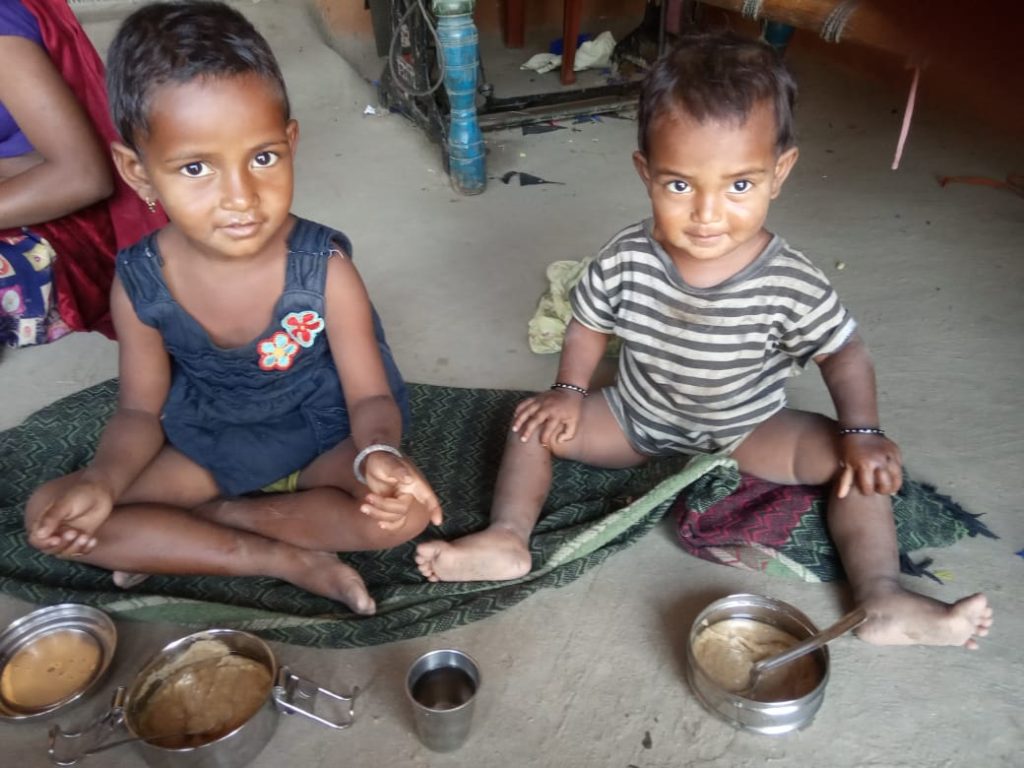 As the pandemic continues, we are witnessing a decline in food availability, and an increase in child malnutrition. Such a situation can lead to a long-term impact on the growth and development of the children. While we have stopped children from coming to Phulwaris- Day Care Centres, our workers cook food and deliver to the children's households. In wake of many families losing their livelihoods, it is critical to ensure that the children receive proper nutrition. Through our Phulwaris, we continue to provide cooked nutritious food to about 400 children under-five years of age in rural Udaipur and about 500 children of workers at construction sites in Ahmedabad.
After the MNREGA sites became operational in the catchment area during the lockdown, we also started phulwari at one site to provide hot cooked meals and care to the children of the women working at the sites. This is was our first experience at running such a phulwari. Though the MNREGA has a provision of the creche at the work site, this is rarely operational.
We have started a fundraising campaign to support the Phulwaris and reach more children by providing them nutrition and care. Please click here to donate and help us spread the word.
Battling the virus, armed with technology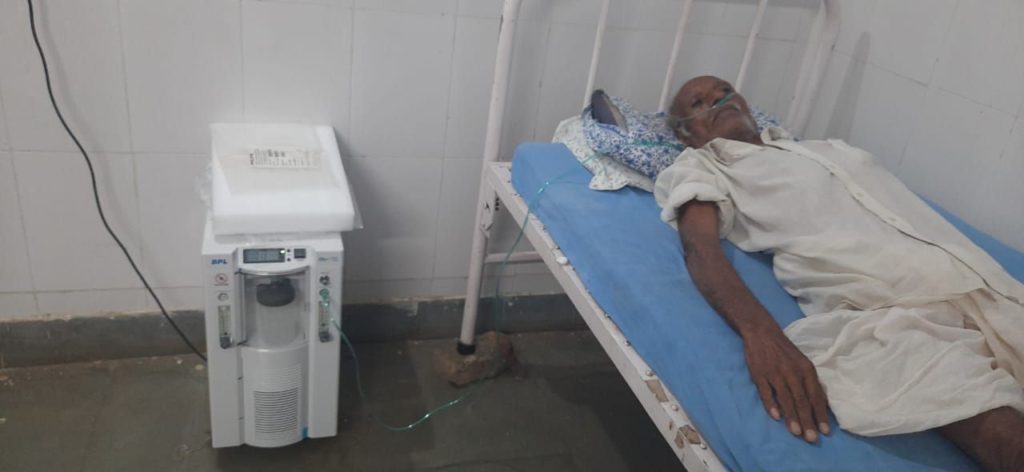 During times of COVID, where oxygen is being regarded as a medicine which can save lives, we were facing scarcity of this commodity as transporting oxygen cylinders to the clinics set in remote locations was a challenge. A friend of BHS addressed this problem by donating 7 oxygen concentrators to help us overcome this hurdle. Oxygen concentrators are a smart substitute for the bulkier oxygen cylinders and serve the same purpose.