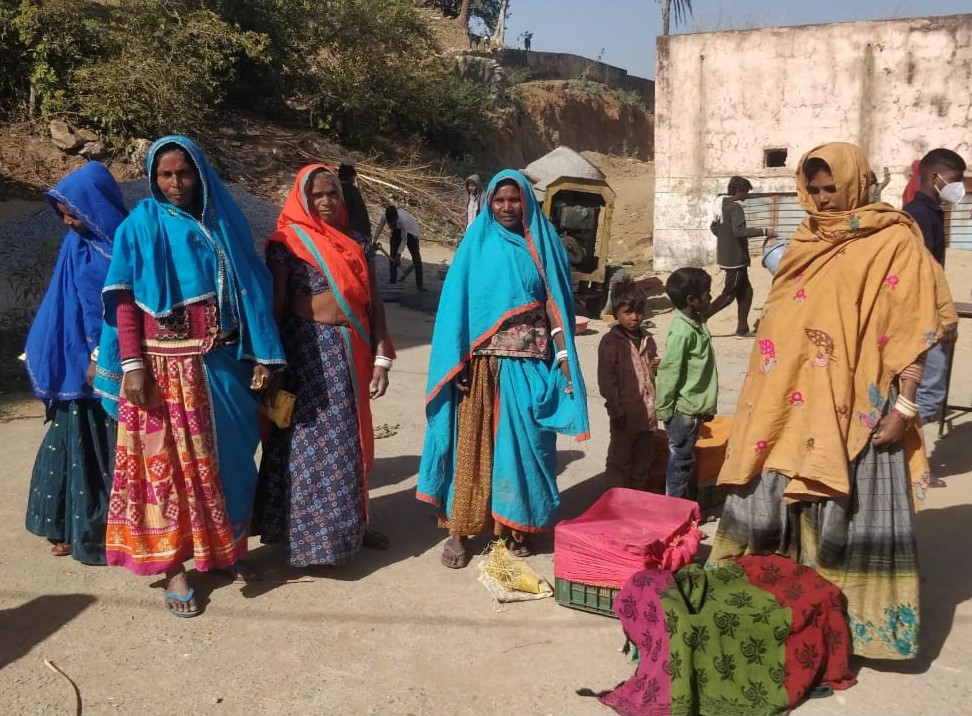 Household level – Poultry, Kitchen Garden, Goat Farming

The rural belt in South Rajasthan has a majority of houses located in scattered, hilly and inaccessible regions. With the lack of availability of nutritious food options, the diets are insufficient to sustain a healthy lifestyle. After a study conducted, we found that 49 percent of mothers of children under three had not consumed any pulses and less than 65 percent had not consumed any vegetables in the past 24 hours. Only about five percent had consumed any milk, and none had consumed an egg or meat. Our own experience shows that while most families have wheat (both from recently harvested crops and that supplied by the public distribution system), they have limited access to supplies of dal, oil, vegetables, or milk—all of which are essential to ensuring that people, especially children, stay well nourished.
The COVID pandemic and subsequent lockdown has disrupted food supplies across large parts of India, where even prior to the pandemic, food insecurity and malnutrition were widely prevalent. In this study – Food Insecurity in Tribal High Migration Communities in Rajasthan, we assess the availability of foodstuffs at the household level and community experiences about satiety and hunger during lockdown.
Nutrition is one of the most crucial determinants of health and well-being. We strive not only to provide dignified medical care, but are also trying to ensure that the preventive and promotive services reach every family as much as the curative services do. Our Food Security Initiatives help serve as a path to achieve the same.
We have three initiatives running simultaneously every year.
Poultry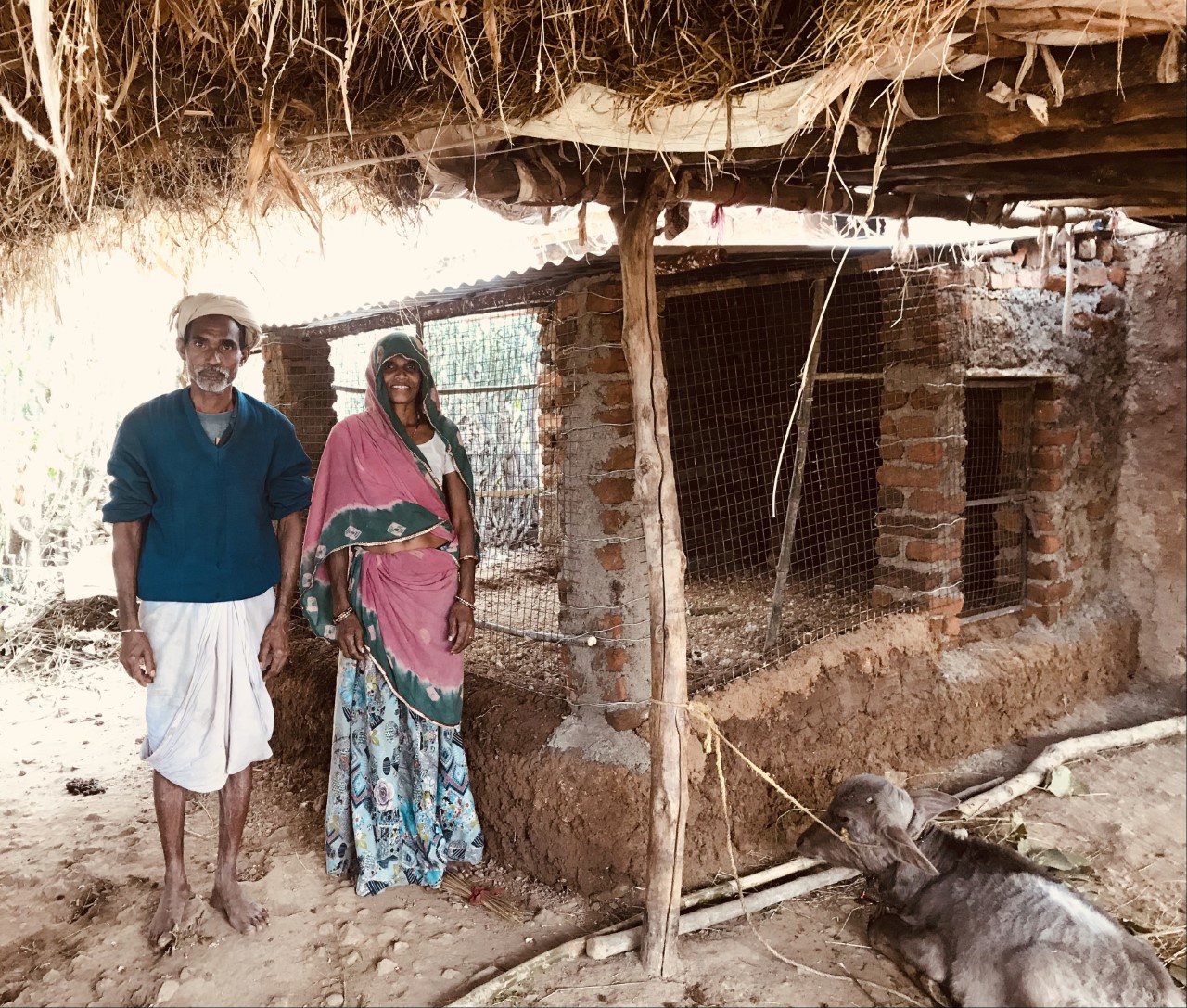 The backyard poultry initiative has led to an improved availability and consumption of meat and eggs in 81% and 65% of households, respectively. Promotion of backyard poultry has also led to alleviation of false beliefs like women shouldn't eat eggs as it encourages them to get angry, or well-mannered women don't consume eggs. As a result, 23% of women have started consuming eggs. Out of the 150 that we initially reached, 96% of them built houses for the hens. This initiative has also started to support the financial needs of almost 50% of families. Over 200 families have been reached.

Kitchen Garden
In the last 4 years, BHS has reached 1000+ families with seeds and saplings of different varieties of vegetables and fruits. The Kitchen Garden Initiative has helped in improved availability and consumption of vegetables in households. People battling Malnutrition and TB are given priority as they are in due need of nutrition. Post which, the beneficiaries include patients with chronic conditions such as diabetes and hypertension. We have also noticed that the cultivation of millets is rapidly disappearing. Hence, to cover regions where eggs/meat are still taboo, we are working on reviving the cultivation of millets with the help of elders in the village.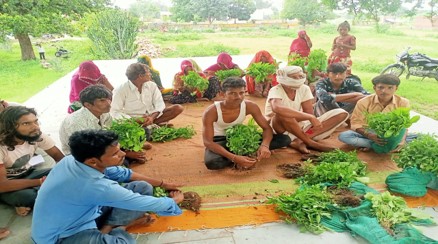 Goat Farming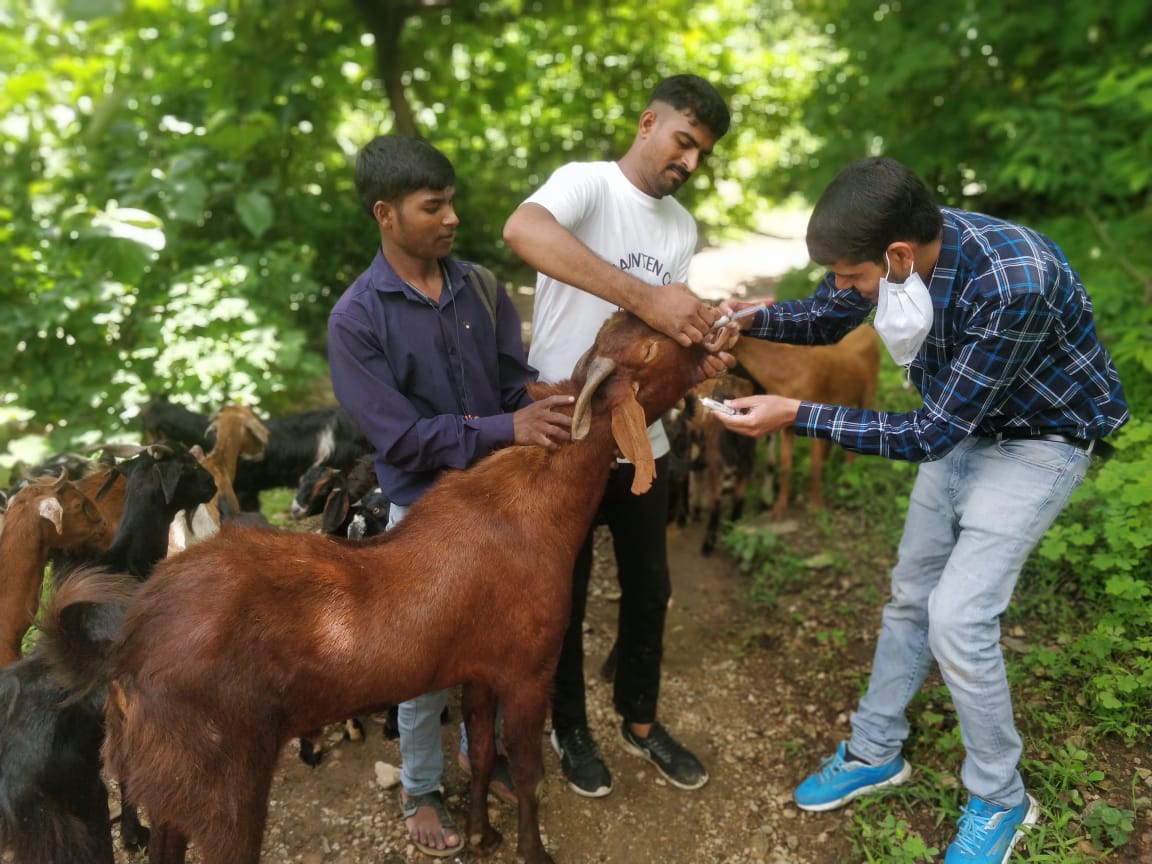 100+ families have been reached with different breeds of goats and bucks, preferably male Sirohi Breed that helps sustain the chance of having healthy off springs. Goats are useful for they're meat and milk. The male off springs can be sold, increasing the family's income. We aim to study this initiative in the coming months. The picture on the left is a still from a vaccination camp for the goats nurtured amongst families of beneficiaries.