Way past the blazing tarmac and its mirages, as the hills sloped up and down, the forests and streams gave way to a plateau dotted with date palms. This was Rawachh, a somewhat-remote, tribal-inhabited village in the Gogunda tehsil (district) of Udaipur. A man had undertaken a 50-kilometer journey from his far-away village in Kotra to reach the Amrit Clinic in Rawachh. It was late in the evening when he got done at the clinic. As he prepared to return to Kotra, the doctor kindly suggested that he rest the night there and leave at dawn. Puzzled, the man asked, "But what will I feed my camel?"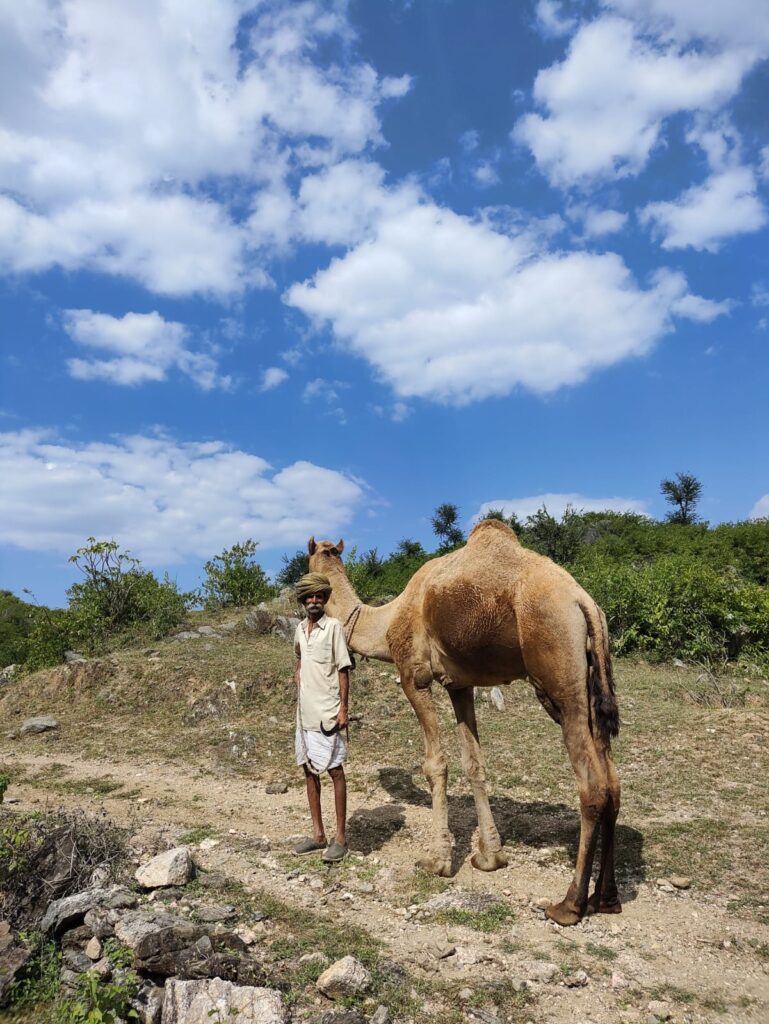 Now this left the staff puzzled.
The man had come all the way to the clinic in Rawachh on his camel!
Folklore is made like this, even in the times of AI and telehealth.
And yet, it was not only this man and his camel that had trotted the distance. It was first the reputation of Amrit Clinic that had traversed the region—way past the blazing tarmac, its mirages, sloping hills, forests, streams, and date palms.
Come Thursday, every week since its establishment in 2018, the 'Doctor's Day' at the Clinic sees as many as 130-150 patients a day from far and near. (The record for the highest footfall though is 190 patients in a day).
This pull of the Clinic at Rawachh rests on many hands that run and support it.
32 year old Ganga, a senior nurse at the Clinic, is one among them. For Ganga, much like the mighty river she is named after, the journey is long, tough, and yet life-affirming.
As a child, back in her native Dungarpur, Ganga would cover 16 kilometres on foot to her school and back. She was the only girl in the village to walk those fields and forests by herself, and cross a river that would swell and flood in the rains.
For my 7 AM school, I had to leave home at 5.30 AM. My father walked with me till the sun lit up the skies. Then on, I was on my own.
Not taking the public bus was her way of saving the little money the family had then. But poor resources were not the only hardship.
A male relative told my father to not send me and my sister to school alone. He did not educate his own daughter beyond class five. My mother did not have it easy either. Another relative suggested that the family's girls – my sister and I – be pulled out of school to help with household work. But my parents never compromised on our education.
Little Ganga too stretched herself. Before she left for school, she walked to the hand pump to fill three earthen pots with water, of which two rested on her head – one atop the other – and one in her hand. When back from school, she made rotis for the family dinner.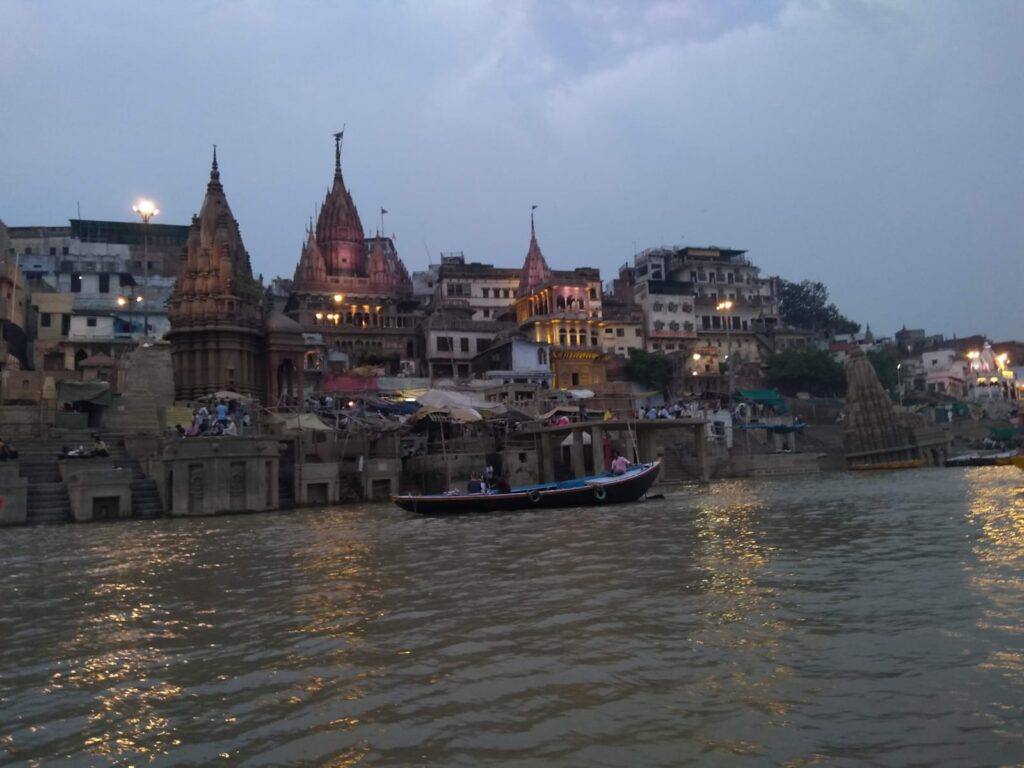 And so, this Ganga too flowed on, thriving. Thanks to her father. Not one to rest till her daughter had an independent identity and a meaningful vocation, Ganga's father mortgaged his field to help her pursue a GNM (General Nursing Midwifery) Diploma. Even if this meant that she had to live far from home in the district of Pali.
Staying away from family and studying honed Ganga's selfhood—she emerged confident and resilient. And so, neither marriage nor motherhood hindered Ganga's gush towards her mission–to serve the community as a nurse and live on her terms.
Yet, as is in the nature of rivers and life, eddies and challenges arise.
Her in-laws disapproved of paid work because she was not at home for domestic chores. While Ganga took a break from her vocation after she gave birth, she knew deeply that her choice to work was better not just for her but all of them. And so, with support from her natal family and husband, she joined Amrit Clinic in 2020.
Over the years, Ganga got many an opportunity to outgrow her training as a nurse. She learnt how to investigate and diagnose many a condition (blood pressure, hypertension, Tuberculosis, Silicosis, obstetric care, and so on), thanks to her seniors and the many trainings she attended. As a result, she and her team have handled rather serious cases that saved the lives of many.
One of these is alarming.
Around 10 one night, a 22 year old woman reached the Rawachh clinic from her village 40 kilometers away. She was screaming in labour pain so this seemed like the usual pre-delivery state to the staff. But when Ganga examined her, she was horrified. The baby was stuck, partly out, and the uterus was torn.
Turned out that the village dai (midwife) had tried to push the baby, but it got stuck. The woman was then rushed to a Primary Health Centre. Seeing the complication of the case, the staff there too had turned the woman away.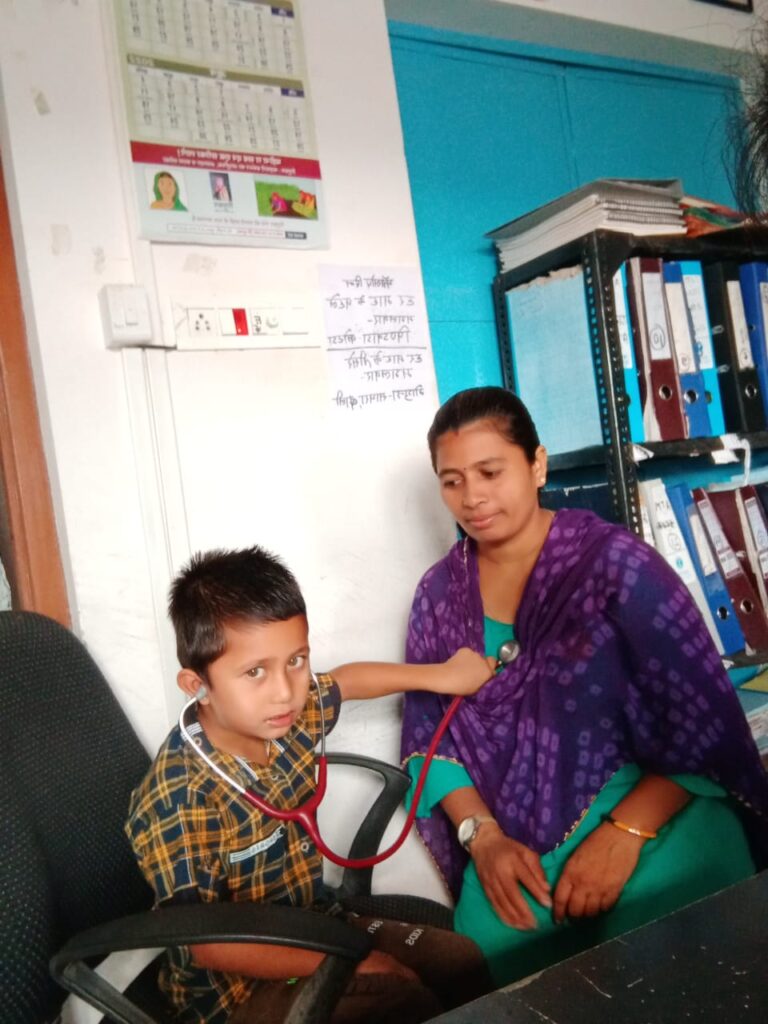 Ganga immediately consulted a senior doctor in Udaipur via a video call. Soon, a couple of other experts joined the emergency consultation. Together with the help of the other nurses at the clinic, Ganga set out to follow the instructions of the doctors on call. But the gravity and delicacy of the condition made Ganga anxious. She had to pull away, and sit in a chair to calm and ground herself. Within a few minutes, she was back at her feet, determined to do her best. And this bore good results—the delivery was a success, the child healthy, and the mother safe.

In another case of stunning obstetrics, the pregnant mother had a very low haemoglobin level of 4. Thanks to Ganga's pre-and-post natal care and technique, the child was born safely and with 2.9 kilograms of weight.
Just as the river Ganga enriches the lands it passes through, so has Ganga's journey. She shares her learning with women who work at and visit the clinic, urging them to speak up. Her in-laws are proud of her choice to work, and her six year old son gains from his mother's courage.
Ganga beams as she says. "My mother talks to my sister far more than she does to me. So I once complained to her that she seems to love my sister far more than me. My mother's response was, 'I have no worries about you. I know you will be fine in any situation'".

Amrita Nandy
March 8, 2023