Yahan aane ke baad main billi se sher ban gayi (after I came here, I turned from being a cat to a lion). Stirring words by Premila.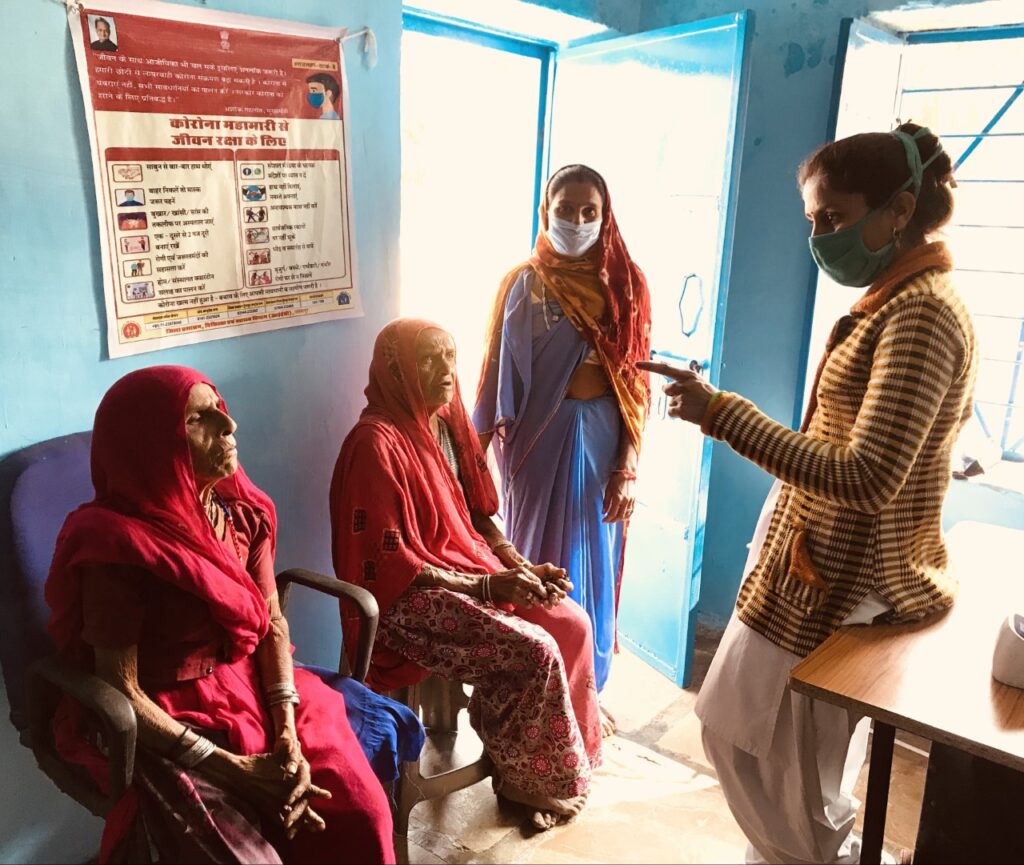 (Note to self: the very social jungle that shapes us women into kittens can also lion-ize us!).
For her transition from fear to confidence, Premila credits the challenges (na, opportunities!) of her public life. After a home-bound 26 years, she joined Basic Healthcare Services as an ANM (Auxiliary Nurse Midwife) in 2016. To take medical care to villagers who stay far from the Primary Health Centre in Nithauwa Gamdi (in Sabla, Dungarpur), Premila was posted 12 kilometers away at a sub-centre in the village of Khanan.
When she reported at Khanan, Premila broke down. The sub-centre was in shambles because it had barely been used. How would l work from here, I wondered? Its forest-y surroundings made her nervous. I could not sleep alone so I requested a girl from the village to be with me at night. When it rained, the roof leaked, so I spent the night sitting by the window. The mosquitoes were aplenty, and electricity outages were several hours long.
But Premila stayed put.
A year later, she lived at the PHC at Nithawa Gamdi during the monsoons. This meant she travelled to the sub-centre every day and back. Seeing her dedication, the Sarpanch of the village helped repair her work and living space at the sub-centre.

By now, Premila was immersed in work—the health of the people she served. People such as Geeta, a resident of Khanan. 25 year old Geeta, a mother of three young ones, was bed-ridden. She lost her husband a year back to Tuberculosis.
I immediately got Geeta tested at the PHC. As suspected, she too had TB. I wanted to start her medication soonest but Geeta was not in a position to come to the sub-centre for daily injections. So, I volunteered to go to her house, every day, for many weeks.
After a prolonged treatment, Geeta's condition improved. She started to use a tall piece of stick as a cane to haltingly walk to the sub-centre. If she had died, and she almost did, the three children would have lost their only surviving parent. I felt so good that she made it!
When COVID struck, Geeta and her children had little food to survive on. Through Basic Healthcare Services, Premila would bring to them flour, oil, lentils and so on.
Such work shifted the inner scape for Premila. Being an ANM was no longer a job but a personal calling and a cherished public identity.
With her presence and work, by 2018 the sub-centre could inaugurate a child delivery unit.
This is not to say that it all became easy.
In 2020, as COVID struck, villagers became very suspicious of the vaccine, fearful of being quarantined in a hospital–and suspicious and fearful of Premila because she monitored and reported COVID cases. No one visited the sub-centre. So I stationed myself at the ration shop, but they even stopped getting ration. After muchtime, Premila was able to turn the tables with the help of the local administration.
Challenges. Challenging opportunities continue.
Premila is the ANM for four villages in a hilly area with limited public transport. She often has to walk for kilometers. And come Sunday, she changes four tempos on a stretch of 60 kilometers to spend a day with her family.
Thankfully, 35 year old Premila has had helping hands at home–her parents and husband who raised her son. A special shout-out to the supportive men in our lives!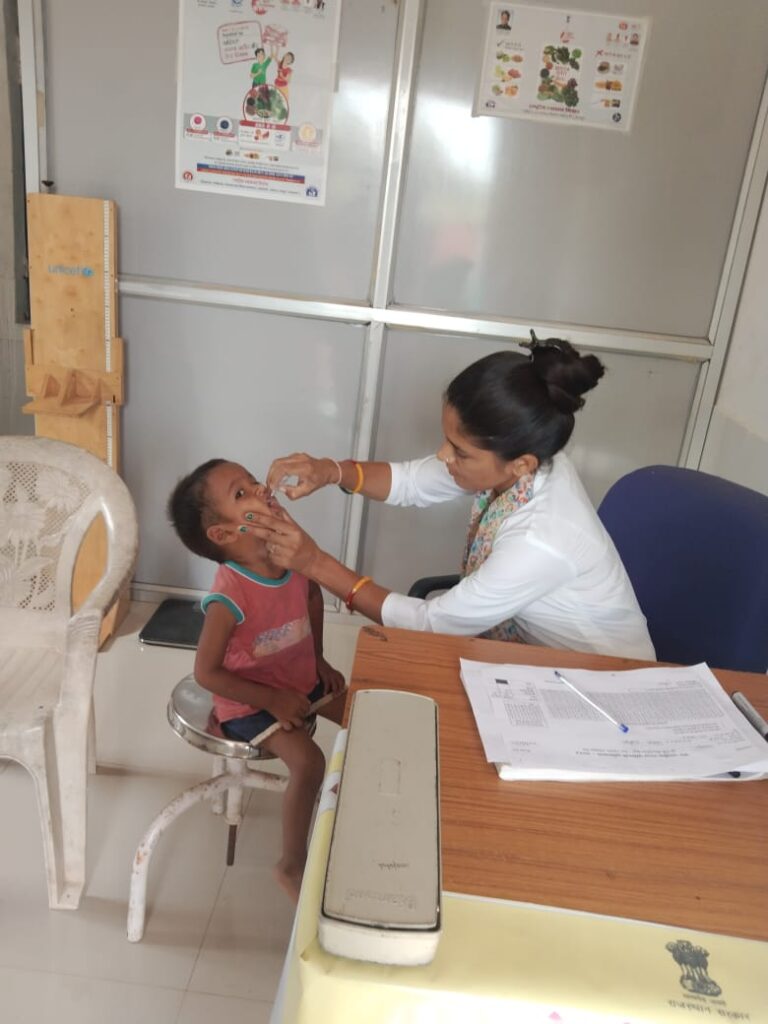 She trained as an ANM when her son was a toddler. Today he is 16. She missed raising him but has raised the health standards of an entire community. And there is still unfinished business at work—like her advocacy among villagers and Bhopas (tantrics) to seek medical help at the PHC, and outreach among the food-police (mothers-in-law) who disallow pregnant women from consuming milk, yogurt or rice.
For Premila, the gains outnumber the losses.
I used to be very weak, would cry easily. But working here has made me so strong! I can speak up now, anywhere. My husband is so surprised at my new avatar. And villagers say that my presence in Khanan has been so helpful to them.

Only the best jobs can bring us such evolution of the spirit!
As we drove away from Nithawa that dusk, a leopard darted across the road. Excited, the car driver Hiralal ji and I high-fived. He had seen one sher that day, but I saw two.
March 20, 2023