What can a first job teach you?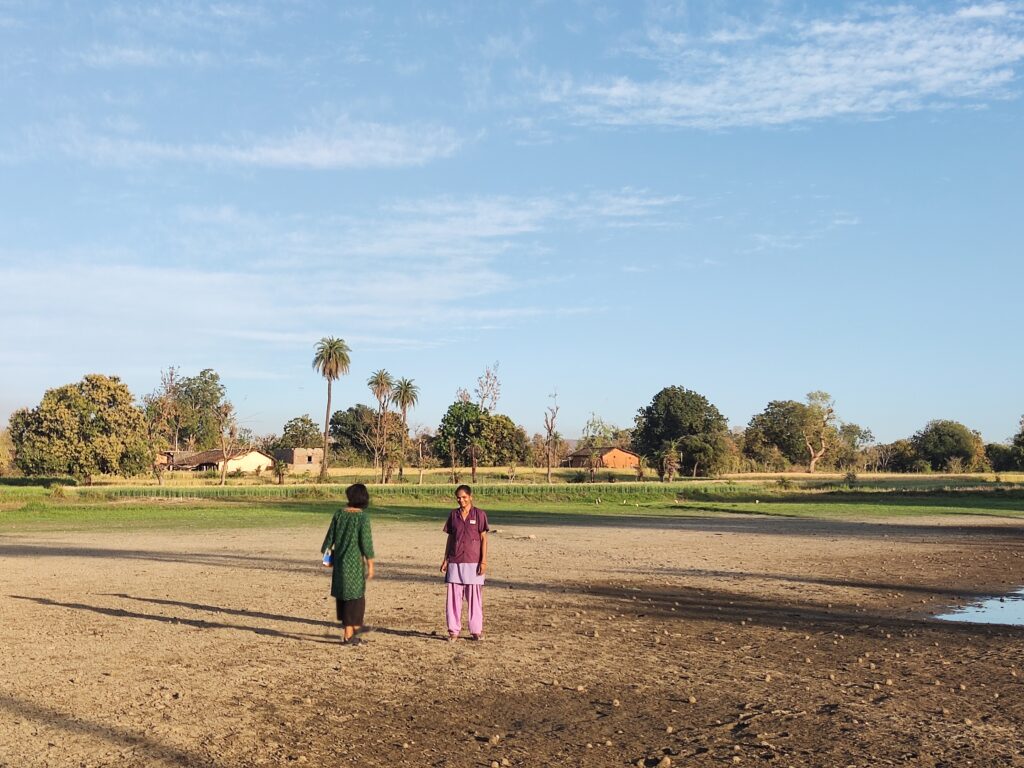 Time management? Value for money? Better networking skills?
For Kila, the first lessons in her first formal job were around equality: these helped break her internal shackles and to come into her being.
"Bachpan mei mummy school chorne aati thi lekin main school ke bahar baithi rehti thi. Andar nahi jaati thi. Mujhe bahut darr lagta tha. Abhi kuch samay pehle hi darr khatam hua hai. Yahan (Amrit clinic) aane ke baad lagta hai ki sab barabar hain- kisi se bhi kuch bhi puch sakte hain", Kila shares [During my childhood, my mother would drop me at my school but I would keep sitting outside. I would be so scared, would not go in. Just some time ago this fear has gone away. After coming here (at AMRIT Clinic), it feels that all are equal- you can ask anything, from anyone]. She works as a nurse at the Amrit clinic in Ghated, 30 km from Salumbar, Udaipur.
Before starting her career as a nurse, Kila worked as a daily wage worker, in the unforgiving and unorganized industries of construction and textile in nearby Gujarat. It was at Amrit clinic Ghated that she finally found her feet.
Trained as an Auxiliary Nurse and Midwife (ANM), a young Kila found herself toiling day and night at the construction sites of Gujarat. Soon after the death of her father, Kila (then aged ten) together with her mother and two siblings migrated to Ahmedabad in search of work. Hailing from Banswara district's Anantpuri region, Kila was one of almost 80% of the region's population whose lives are all about helplessness, poverty and hunger, and who head to the state of Gujarat in search of work.
Kila's moment to break free from the intergenerational cycle of poverty came when she was selected as an ANM. However, after finishing her training in 2014, Kila could not find a suitable job. Forced to support her family's everyday expenditure, she worked in a thread mill for six months, in Banswara. Describing her days at the mill she shares-
"We used to have an eight-hour shift, spent standing, in the hot environment of the factory, with no time to even use the toilet. At the end of the day, we earned 280 rupees, which would often get deducted for a reason or another".
At Ghated, Kila's day starts at 6.30 am. She lives in the clinic premises. After performing their morning chores, Kila and the two other nurses start their work, dividing tasks among themselves. Building a rapport with the men and women coming in, learning of their illnesses and filling the patient records, checking the vital parameters, establishing a diagnosis, entry of patients information in the clinic database, and dispensing medicines- are some of the duties they perform at the clinic. "On Thursdays, we visit the Aanganwadis in the clinic area together with the government ANMs and perform Antenatal care (ANC) and Postnatal care (PNCs). We also counsel women about the importance of nutrition and hygiene".
Having looked after 80 sick patients in a day along with her team, Kila is a powerhouse of energy, performing her responsibilities with honesty and a sense of calm. Her ideal? Pushpa, a senior nurse at Bedawal clinic. "She used to calmly explain everything to us. She knows a lot about the process of deliveries. I really want to be like her!", gushes our young nurse J
Her belief in equality has inspired Kila to integrate it in her marriage as well. In societies where it is not easy for women to work, let alone married women, Kila's efforts and relationships have paved the way for her to continue working, even after her marriage. Wish there were many more families like Kila's!
Kila symbolizes the ordinary and yet the extraordinary. She is ordinary in the way she leads her life, with no qualms about surviving, surviving the very basic, basic for us– the dominant ones in the society.
And yet, she is so extraordinary. Extraordinary in the way that she doesn't brag about rising up the social hierarchy, or pulling her family out, even though it might be momentary until the next big blow of crisis hits them.
Am I mistaken, or is it that under the obvious happiness lies a small twig of sadness? Probably, she has not forgotten how it feels to be a daily wage worker, how it feels to sell not just your labour but your dignity for a seemingly meagre- yet so significant amount of money. And maybe the double emotions are a reality not only for Kila, but for many of our wonderful women out there. What all are they carrying in their super-busy and very special hearts?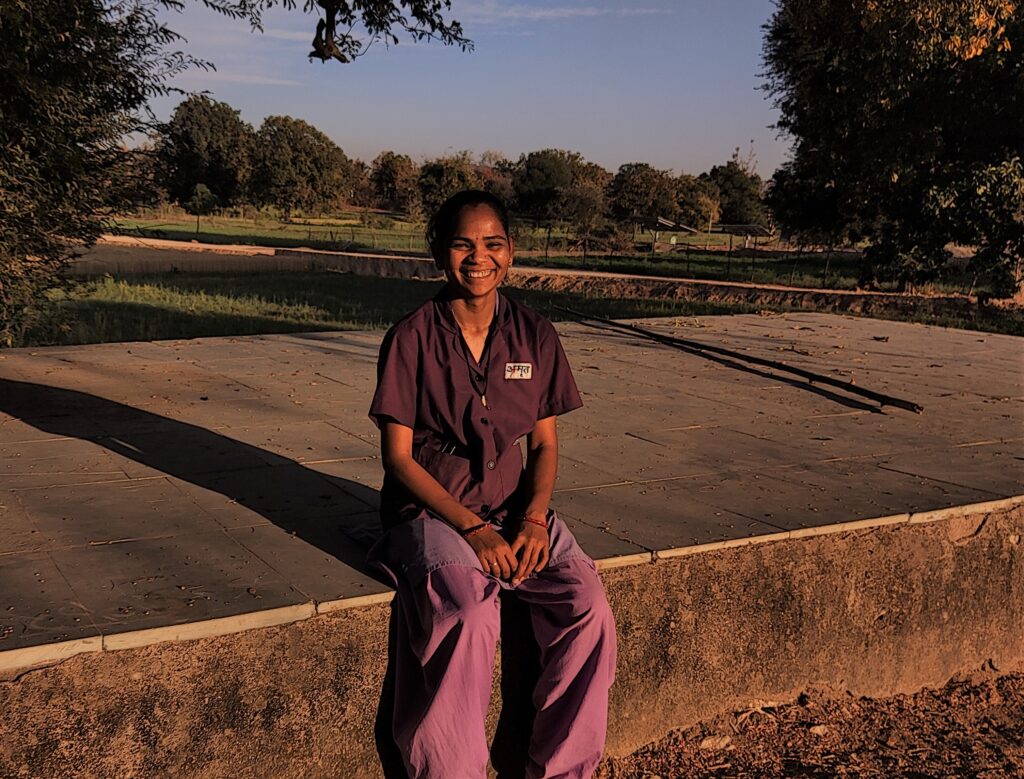 She takes breaks while talking, especially while describing her childhood. Her voice drops, as her countenance becomes small. But there is an observable change- when she is at the clinic, at her work desk, diagnosing patients and dishing out medicines, she is clearly in charge, oozing confidence and grace, as she carefully ensures the well-being of all who visit here.
Maybe we all need a workplace like that of Kila which helps us overcome our internal fears. Maybe we need to learn from Kila, who meticulously absorbs the many lessons from her environment. Maybe, learning about the values of life should be the real hustle and not what pop culture teaches us. Kila, no doubt, is killing it at her work!
Drishti Agarwal
Story in Hindi: Purwa Kushwaha
March 27, 2023